THE WEATHER OUTSIDE MAY BE FRIGHTFUL…
Hi, it's Alicia from The Dumbbelle, back with my monthly beauty column. The weather outside may be frightful, but your skin doesn't have to be! For many people, the cold days of winter can bring more than just a rosy glow to the cheeks. Uncomfortable dryness of the face can lead to flaking and cracking.
WHICH SKIN TYPE ARE YOU?
Keep reading to learn how to shield your skin from the dry winter weather with the best facial moisturizer for your skin type!
DRY SKIN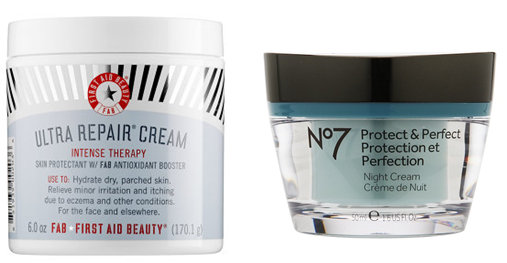 First Aid Beauty Ultra Repair Cream \\\ Boots No.7 Protect & Perfect Cream
If your skin often feels tight or you have dry patches around your nose, cheeks, chin, pick an oil-based cream that will provide tons of hydration.
OILY SKIN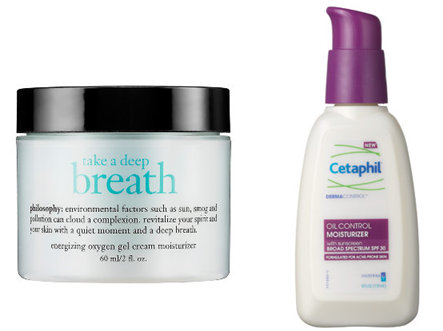 Philosophy Take a Deep Breath Moisturizer \\\ Cetaphil Dermacontrol Moisturizer
If your skin becomes shiny immediately after washing & you're constantly worried about clogged pores, choose a water-based lotion that provides light hydration, which will not weigh your skin down.
COMBINATION SKIN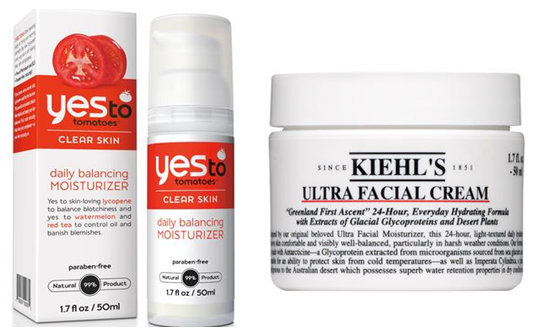 Yes to Tomatoes Daily Balancing Moisturizer \\\ Kiehls Ultra Facial Cream
For those who are oily along the t-zone area, yet still have dry and flaky cheeks, it's all about finding the right moisturizer that can perform a balancing act.
SENSITIVE SKIN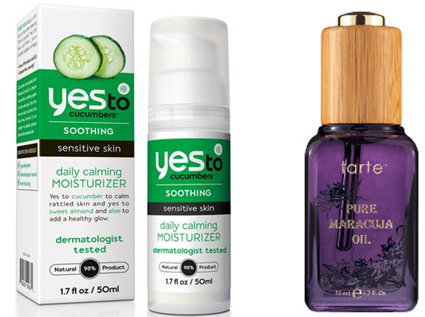 Yes to Cucumbers Soothing Calming Moisturizer \\\ Tarte Maracuja Oil
For a more delicate skin type, you want products that provide a soothing and calming effect.
ANTI-AGING

Korres Black Pine Day Cream \\\ Algenist Genius Cream
To fight the effects of aging and ward off wrinkles, yet keep your face well-hydrated, look for ingredients like grape seed extract, Vitamin E, and AHA's.
xo,
Alicia from The Dumbbelle
> For more stylish inspiration to live the life you dream about, find us on Bloglovin, Facebook, Feedly, Instagram, Pinterest, and Tumblr.