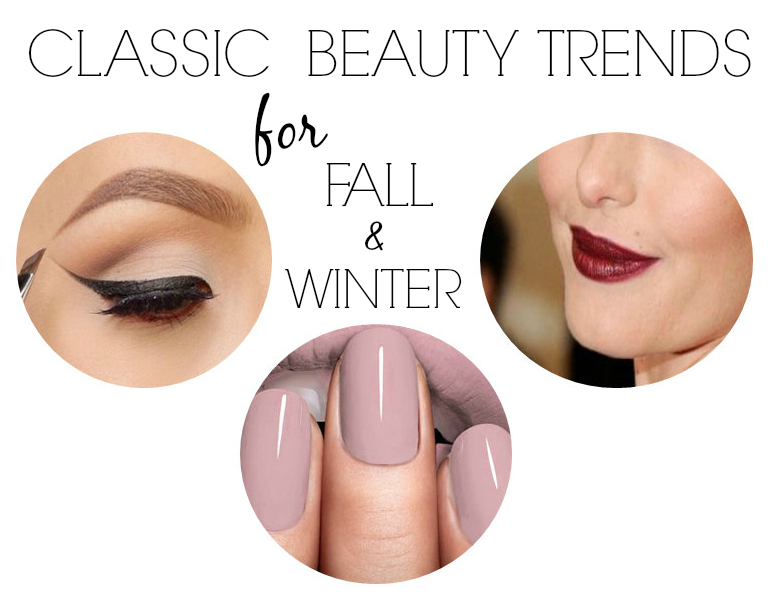 NEW SEASON. NEW MAKEUP.
Hello, Alicia here! New makeup is definitely one of the easiest way to update your look every season. Even if you stick to a consistent routine for your skincare and hair, it's the small makeup details that can really make a difference. Fall & winter are the chicest seasons of the year to pull off some of the most classic beauty trends.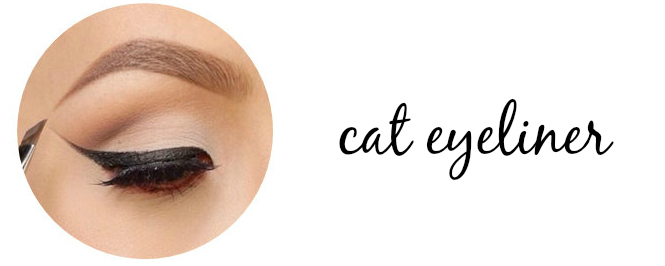 AN INSTANT EYE LIFT
Cat eyeliner is a classic all year long, but it's especially beautiful in the cooler months. The purpose of this look is to elongate the eye, adding intensity and the effect of an instant eye lift – who wouldn't want that?! The perfect cat eyeliner is ever fashionable & also very flattering for most eye shapes. Feeling feline? Perfect your winged liner look with this how-to, and this top-rated liquid eyeliner (a steal at $6.00).

A BOLD, DRAMATIC LIP
It's the perfect time of year to bring back bold and dramatic matte lips. Deep wines, oxbloods, reds are in vogue for lip color. There's something very classic and sophisticated about a rich wine-colored hue. If you don't feel ready for the intensity, but still want to rock the color, try this: Apply one to three coats of a deep wine/red/burgundy shade with a lip brush & blot lips. This will remove excess color and create more of a stain.

LADY LIKE AND SOFT
This season has brought a new shade into the market and I couldn't be more excited – I am obsessed with mauve manicures. Lady-like, elegant & soft – the perfect match to dark lips & cat-eyes. Nails will look fresh and clean in just about any shade of mauve. My current favorite: OPI's "My Very First Knockwurst".
DO TELL
These are three classic beauty trends you can show off on the streets, in the office, or even while you're baking holiday pies! Do you have any favorite cold-weather makeup looks? Tweet me @the_dumbbelle or leave a comment below. xo
SHOP THE LOOK
> For more stylish inspiration to live the life you dream about, find us on Bloglovin, Facebook, Feedly, Instagram, Pinterest, and Tumblr.